I couldn't have asked for a better partner than Mitour Silicone. Their silicone water bottles are perfect for our customers who love hiking and camping. The durability and portability of these bottles have earned rave reviews from our clients. Mitour's dedication to quality and customer satisfaction has made them invaluable to our business.
I manage a fitness center, and we've been stocking Mitour's collapsible silicone water bottles for our clients. The bottles are lightweight, easy to carry, and perfect for our on-the-go clientele. Our customers appreciate the eco-friendly aspect too. The team at Mitour Silicone always goes above and beyond to ensure we have everything we need. They've truly become an essential part of our success.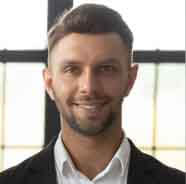 As a small business owner, I've been thrilled with Mitour's silicone water bottles. Their unique designs have given my product line a fresh, modern twist that my customers adore. The timely deliveries and friendly customer service make working with them a breeze. I'm excited to see what we can achieve together in the future!